Melina Wright is a Senior Associate with ECRA Group, responsible for new client relations and the business development process. Prior to joining ECRA in 2018, Melina worked with the Cook County regional education offices. For over 10 years prior to that, Melina held several roles within the Illinois State Board of Education (ISBE) including the implementation and execution of the Every Student Succeed State (ESSA) Consolidated State Plan. She has been the key contact for the U.S. Department of Education for ISBE as it relates to ESEA implementation; the agency's federal liaison to the Council of Chief State School Officers; and, member of the Board on the National Title I Association. In addition to Illinois, Ms. Wright has experience in the educational agencies of New Hampshire, North Carolina, and with education-oriented NGOs – specifically the National PTA and National Education Association. Melina attended Franklin Pierce Law School, attracted by its specialty in education, and received a Juris Doctorate and a Master's in Education Law in 2004.
It's important to understand the similarities and differences between ESSA and NCLB during the school improvement process.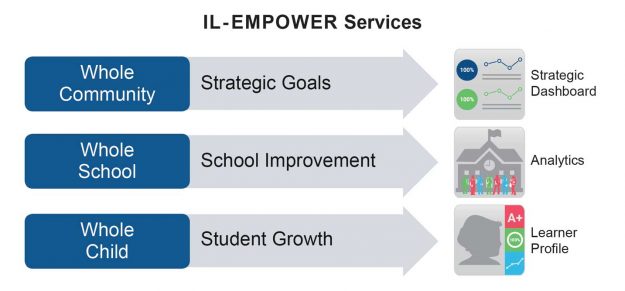 Last year was the first year of full implementation of ISBE's System of Support, also known as IL-Empower. How has it changed?